Our Purpose
Empowering Through Clarity
Mission
To offer the most effective technology solutions, with a focus on improving society for a better tomorrow through the development of innovative products.
Vision
To lead the way in technology and push boundaries through innovation.
Value
Integrity. Responsibility. Accountability.
Our Members
Discover Our Story: Who We Are and What We Stand For
Teng Kong Leong (CEO)
Having graduated from Oklahoma University in Electrical & Computer Engineering, Mr. Teng has over 23 years of experience in research and development, and has played an instrumental role in the success of multinational companies such as Advanced Micro Devices, Hewlett Packard, Agilent Technologies, and Avago Technologies. During his tenure at these companies, he was granted three US patents and authored several international publications.
In 2018, Wondernica Technologies Sdn Bhd was co-founded by Mr. Teng Kong Leong with a focus on basic research and product development. Mr. Teng and his team have been serving both local and international companies in software development, firmware development, and product development. The company's vision of creating the IoT Software Platform, known as "Genesis", has earned them the i4.0 Seed Fund from Invest Penang. In addition, Mr. Teng is also the creator of the well-known communication gateway for Smart Agriculture applications, called "Agromon". Furthermore, he has gone on to create "FoxTrek" and "Smart Udara" as well.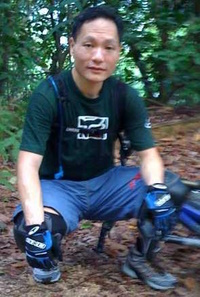 Derrick Tan Poh Leng (Chief Web Developer)
Derrick Tan Poh Leng is a highly motivated and accomplished software engineer with a strong interest in exploring cutting-edge technologies. He holds a degree in Computer Science from UOW KDU University College and has gained extensive experience in the industry, with a deep understanding of web development, database management, and other key areas of expertise.
During his tenure in a corporate world, Derrick further honed his leadership skills and played a pivotal role in launching multiple projects. He is particularly passionate about the potential of IoT and blockchain technologies to positively impact society and the environment.
Company History
Tracing Our Journey: A Story of Innovation, Growth, and Success